Home
Watership Brass Band, with a current membership of 28 volunteer musicians, meets in Newbury on a weekly basis to indulge in our love of music. Our members are drawn from all walks of life and with an age difference between our youngest and oldest members of over 50 years, we embrace the philosophy that 'music is for ALL'
Watership Brass started life in 1980 and was originally known as The Royal Institution of Chartered Surveyors Band based in Basingstoke. Around 1984 the band moved to Kingsclere, a town located within Watership Down, the name was changed to Watership Brass.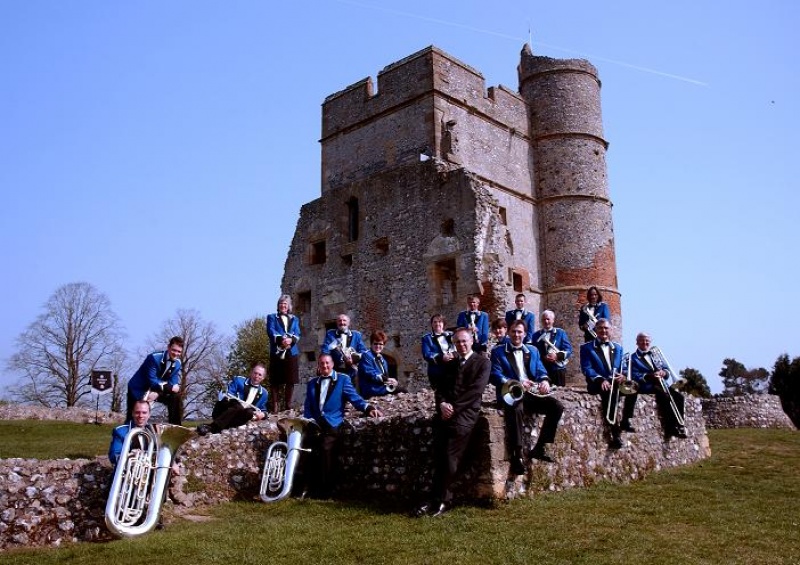 Storm damage to the Kingsclere Methodist Hall in 1990 forced a move, firstly to the Baptist Church Hall and then to our current place of residence, the Newbury Sea Cadets Hall, in Craven Dene, off London Road in Newbury. We rehearse on Tuesday evenings throughout the year and welcome visitors and new members enthusiastically.
Watership Brass' motto is 'Serving the Community Musically' and we achieve this by being available for local events. Past venues have included fetes, wedding receptions, church recitals, charity events and bandstand concerts and whilst parades are not often requested, The Remembrance Day Parade is one that we are proud to lead.
Whilst we enjoy our local events, we have also entertained audiences further afield. Past tours have included Holland (1991), Germany (1996), Canada (1998) and South Africa (2001). Our tour to Italy in 2007 successfully strengthened the relationship between Newbury and it's twin town Feltre with plans to visit our other twin towns in the future. The most recent tour was to Belgium in August 2012
The band are having a successful year and look forward to many more years serving the community.
This site is a member of WebRing.
To browse visit Here.